Situation:
Started the business in their home garage in 2003, now, Baba Rafi has become a fast-growing franchise business. Hendy Setiono, as founder & CEO of Baba Rafi Enterprise, explained the reasons why he chose franchise because it has value for collaboration, unity, and acceleration. 
All the efforts were paid off because Baba Rafi franchise now has 1725 outlets that spread all over Indonesia and other countries. The franchise is also expanding to new many business lines such as Kebab Turki Baba Rafi, Container Kebab Baba Rafi, Ngikan Yuk, Foresthree Coffee, Kekinian, and Vannamei Shrimp Pond.
To successfully achieve their targets, Baba Rafi must face their own challenges. 
Both challenges in how to nurture human resources to become a solid, cultured, and valuable team to have a vision and mission for the future. And also marketing challenges to gain more awareness of Baba Rafi to the public.
Not only that, Baba Rafi also has their own challenge to properly maintain its business operations and their finances. 
Challenge:
The franchise itself absolutely needs a simple and easy standardization, business, and operational process for multiple outlets. This also includes their need for new methods on maintaining their financial process. Because 10-15 years back then, the business still used manual excel files, a complicated transaction recording process that took a long time to get accurate data of bills, expenses, and income. 
The long process from paper, to form then excel file, truly time-consuming. This could be a barrier because running a franchise with multiple outlets, needs focus, accuracy and a lot of accounting resources to be in charge. 
Then Baba Rafi started using technology, but unfortunately, the features provided were too limited to accommodate the accounting and finance of the franchise business with many branches when compared to overseas vendors – with an expensive investment of course.
Despite using technology, the number of workers is not reduced, it's just that the load capacity of each employee can manage a larger number of branches.
However, Baba Rafi needed an even better system, more suitable for franchises, and easier to use. Maximize the performance of accounting employees, manage assets of various branches, and real-time monitoring as quickly and accurately as possible.
So Baba Rafi started using web-based software to manage accounting and finances, from full excel to online software, then to Jurnal web-based-software.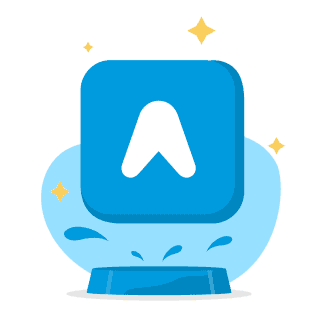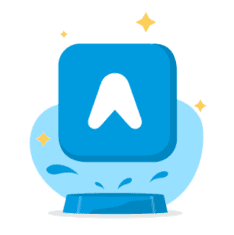 Manage your business finances more easily with Mekari Jurnal
More accurate decision making with financial reports that are updated in real-time.
Free trial
Solution
Jurnal brings many solutions to problems experienced by Baba Rafi, especially in managing franchises with many branches.
With the Report feature, employees can easily input financial data. Jurnal helps to automate the balance reports, profit and loss, cash flow, changes in capital, general ledgers to business summaries that can be accessed immediately.
It also helps to maintain the company asset management with the accurate data of pending assets, active assets and depreciation that automatically recorded Jurnal. No need to spend a lot of time working on different formats to maintain the company asset, Jurnal will provide a  format based on the needs, such as the date of acquisition, goods, invoices to acquisition costs.
The other advantage of using Jurnal is also the business summary that can help people to have a better overview on making decisions. All the important information about business performance such as cash flow, sales payable, unpaid bills can have already been inputted and can be accessed right away. No need for compliance supporting data manually anymore. 
Results:
Even Baba Rafi is still adapting to operating Jurnal, and not all of the branches are already using it, now they can claim to have a way much better accounting maintenance process than ever before. 
No more overtime accounting employees, just to compliance financial reports. The business can generate cash flow, profit and loss, changes in capital to book closing 4x faster and all employees need is only to double-check.
Jurnal also helps integrate logistics and sales data that are directly connected to the app. When inputting asset data, there is no need to integrate between assets one by one because everything has been integrated in real-time with Jurnal. Even you can find out the depreciation results are obtained in a matter of minutes.
The availability of real-time monitoring and real-time reporting is also much faster than before.  The financial statements that usually can only be accessed after the 15th-20th, now can be released sooner. Even at the beginning or the middle of the month, it can be finished Within 5 seconds, the latest report is in your hand.
This method is affecting business decision making. Moreover, the franchise system continues to develop rapidly, data retrieval must also be faster. With Jurnal, making business decisions cannot be done based on assumptions, but with accurate data.
Overall, Jurnal meets what Baba Rafi needs and will be considered following the challenges of running a business.
Jurnal is proven to help franchise businessmen to manage and regulate many branches that will continue to be developed in order to maximize its users.
Let's try the Jurnal free trial right now. Monitor the franchise business anywhere and anytime, from the web or your smartphone.