Smile is part of life and an important thing in establishing professional and non-professional relationships. Maybe that's what underlies KLAR to make dental alignment products (aligners) in order to provide a beautiful smile for its users.
KLAR, a technology-based company in the field of cosmetic dentistry that produces high-tech clear aligners of the highest quality and performed by experienced orthodontists. KLAR has partnerships with more than 300 partner clinics, so that KLAR products can be found in various dental clinics in 32 cities in Indonesia.
KLAR, Technology Company for Cosmetic Dental Care
KLAR has an office in Jakarta and a production site in Yogyakarta. KLAR's mission is to build a sustainable business with dental clinics and dentists across Indonesia. This mission must of course be supported by a good management team, a reliable system in business operations, to product development that provides the best experience.
As a technology-based cosmetic dental care company, KLAR also has a mobile application that can be used to monitor the time of using dental aligners (aligners) so that treatment becomes more measurable and optimal. Patients can also do progress sharing with the dentist who handles it online, this can minimize the need for control to the clinic.
Users are also facilitated with the chat feature for consultation, to share progress online by uploading photos using the virtual care feature. KLAR is here to provide a new experience in the field of dental care. The products also range from aligners and whitening kits.
With the tagline #YourSmileMatters, KLAR provides the best, affordable and reliable products to produce a beautiful smile.
Insufficient Inventory Management a Challenge for KLAR
KLAR has a slightly different business system for selling goods in general. KLAR implements two sales systems, the first is directly via e-commerce or opening an offline event booth. The second is through partner clinics.
In managing the stock of KLAR dental aligners, recording is still done manually using Excel or Google Spreadsheet so that sometimes there are miscalculation due to human error. The recording of raw materials stock in Yogyakarta warehouse cannot be done specifically and can only be done once a month.
Accuracy in this stock report has a significant role because the resulting data is one of the basis for decision making for the KLAR team. If the product stock is running low or running out, the purchasing team must immediately buy raw materials to the vendor on time, so that the production plan is not disrupted.
If the production plan is delayed, this can result in delays in the delivery of aligner products to customers so that the customer journey will be disrupted.
Jane Radianti, Reporting & Senior Business Analyst KLAR, said: "There have been complaints from customers because the SLA (Service Level Agreement) was too long due to inventory management. After the existence of Mekari Jurnal, we are greatly helped because the purchasing and production timelines can be faster and more precise. So this can reduce complaints from customers."
The speed and accuracy of stock data is needed by KLAR because this is a consideration in purchasing raw materials to ensure the amount of inventory is safe so as not to hamper sales.
The speed of the purchasing process is also needed and is one of the significant things in the smooth production.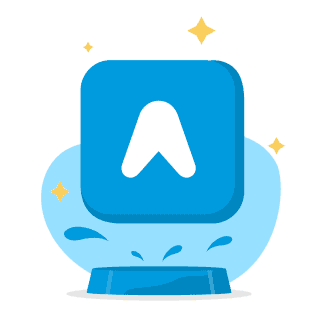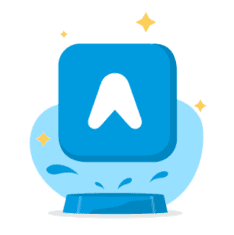 Business bookkeeping is more practical with Mekari Jurnal
Eliminate the risk of recording errors with accounting automation from Mekari Jurnal.
Free trial
A Complete Accounting System to Support KLAR's Business Operations
"We chose Mekari Jurnal because the system is cloud-based, making it suitable for our business. Besides that, the price is also quite affordable, and it really helps automate financial reports," said Jane Radianti, KLAR Reporting & Senior Business Analyst.
To make tracking invoices easier, KLAR can now easily pull accounts receivable and payable reports. In addition, purchasing invoices can also be managed easily through one dashboard.
Each transaction can be viewed in detail through the attachments so as to facilitate the process of checking and validating the purchases made.
With the product & inventory features of Mekari Jurnal, KLAR can make stock taking records more accurately. Stock taking records, which previously could only be done 1x a month manually, can now be done automatically in a more practical way within 1 week or every 2 weeks, so that stock accuracy is more guaranteed.
Stock reports help in tracing goods in and out of the warehouse per day. If the stock has run out, the production team will also be reminded by Mekari Jurnal to make a purchasing request.
Product features and tagging are also used to monitor SKU (Stock Keeping Unit) at KLAR. Product tagging is used by the KLAR team to see expenses by product type, namely aligners and whitening kits. In addition, product features also make it easier for the KLAR team to see the profitability of each product sold.
This certainly can help KLAR in monitoring the availability of raw materials for each aligner. In addition, purchase data per vendor can be tracked easily from a single dashboard. Reporting that can be withdrawn at any time also helps management in making decisions.
Mekari Jurnal provides convenience from the side of monitoring at all times for KLAR's business
For Jane Radianti, the biggest benefit of Mekari Jurnal that is felt by KLAR is in terms of controlling & reporting. "Mekari Jurnal enterprise package makes it easy to see the coverage of each division, from each production of goods, stock transfers, account mutations, bank reconciliations, bills, money in and out."
Product and stock reports are also used for further KLAR business strategy. Considering that KLAR products will continue to grow and many new products are being developed. "Product and stock reports in Mekari Jurnal will be very helpful if KLAR in the future has more than 1 warehouse, stock taking, as well as the average price of each product." added Jane Radianti.
In addition, according to Jane Radianti, payments to suppliers or billing to vendors are more timely and controlled. The need for payments such as list payments, account mutations, to the in and out of stock of raw materials can now be done on a weekly basis.
This is because the Mekari Jurnal system makes it easy for the team to have an accurate and fast inventory management system. The Mekari Jurnal system produces accurate stock reports, so that the purchasing process can be carried out more strategically and assist management in planning for raw material inventory.
"Mekari Jurnal is a one stop system for finance. Mekari Jurnal helps many things from all divisions at KLAR. I can use Mekari Jurnal for all FAT (Finance, Accounting, Tax) needs and operations on the same system. The use case that I experienced was that with the Mekari Jurnal system, I could place PICs in different locations, different divisions, with different requirements for input in the same system (production is in Yogyakarta, accounting is in Jakarta, finance is also different PIC, as well as a report reader to control in one place) and with Mekari Jurnal, work can be done easily because it can be done anywhere (cloud base)" concluded Jane Radianti, Reporting & Senior Business Analyst KLAR.
That's the benefit of a technology-based business like KLAR. Tech businesses that maintain manual bookkeeping can experience similar problems due to the complexity of stock management. The manual recording process also has the risk of miscalculation.
In addition, reports that are not real-time and not integrated make it difficult for management to monitor sales trends. This can affect the making of a business strategy that is less accurate or timely.
Like KLAR, you can start doing more convenient automated bookkeeping with the help of Mekari Jurnal. With features for stock management that can help you manage stock in various warehouses. You can also search data instantly in minutes with transaction grouping.
Find interesting business insights instantly and make technology business innovations with Mekari Jurnal. Business monitoring is made easier because it is supported by real-time and accurate reports.