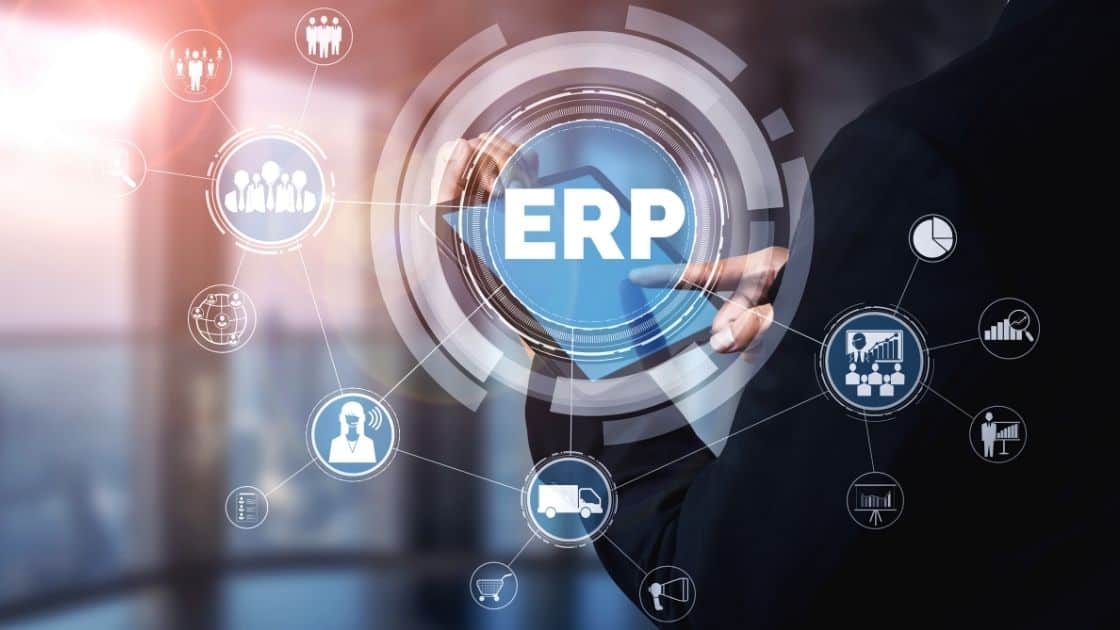 Read this article to find out what ERP is, how it works, the system's basic features, installation, and implementation, as well as how it can benefit or help your business.
People in modern firms of all sizes must juggle a number of tasks.
Human resources, supply chain management, customer relationship management (CRM), and manufacturing resource planning are just a few of the operations that fall into this category.
Managing all of these aspect  manually or individually might be stressful.
As a result, many businesses decide to use enterprise resource planning (ERP) solutions.
What is ERP?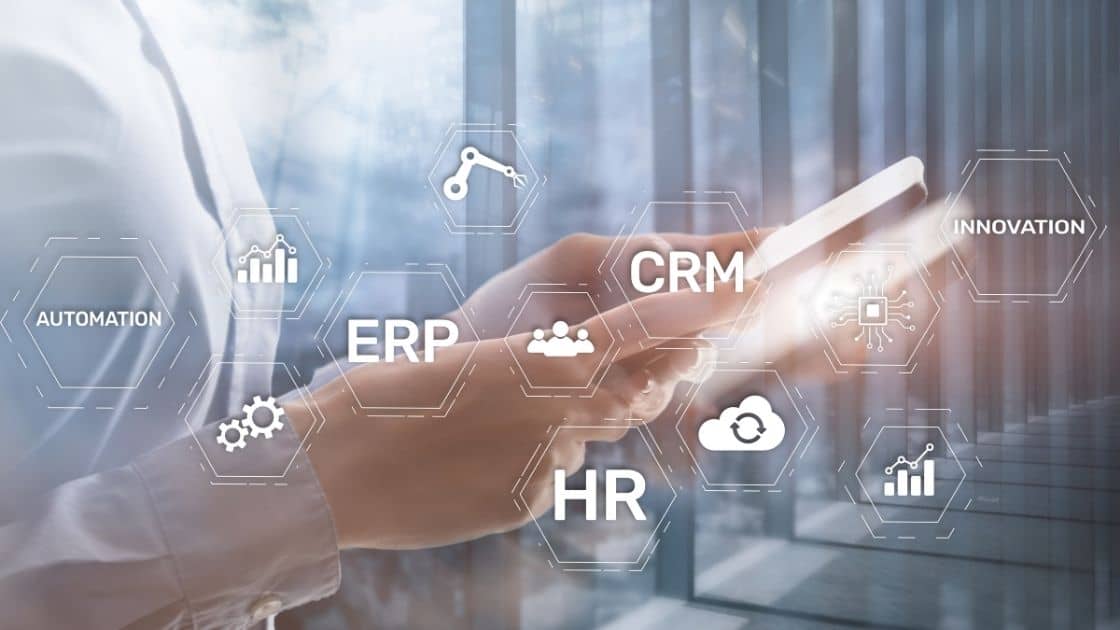 ERP, or enterprise resource planning, is a software used to manage and integrate fundamental company activities such as finance, human resources, supply chain, and inventory management into a single system.
The system, which is widely utilized in organizations of all kinds and is increasingly being adopted in expanding small firms, also is considered a must-have for major enterprises.
Enterprise resource planning systems are designed to integrate all company tasks, resulting in more manageable workflows and decision-making processes.
This frees up time for businesses to focus on their core competencies.
How Does ERP Work?
In general, enterprise resource planning makes use of a centralized database to streamline numerous corporate operations and decrease human labor.
It often includes dashboards that allow users to view real-time data collected from across the organization in order to assess productivity and profitability.
An ERP supply chain software, for example, might receive a client order and then immediately transfer that information to the distribution center that is best positioned to complete the order on time.
Depending on the system you choose, your ERP might be able to analyze inventory levels, shipping timeframes, and other data to determine which distribution center would be the most productive and cost-effective in fulfilling an order.
Data from many departments may be readily shared and viewed across a business using an enterprice resource planning software.
This richness of data and simplification can help you set company goals and cut down on the amount of time your staff spend on tasks that could be automated.
What are the Types of ERP?
Based on the implementation, ERP can be categorized as:
On-Premise ERP: This refers to any software that is installed on your in-house devices. These solutions are intended for enterprises of all sizes, but they may be better suitable for small and medium-sized organizations.
Open Source ERP: This solution, like any other open source software, allows you to analyze, alter, and improve your ERP source code. Using it allows you to tailor your application to your specific needs.
Cloud-based ERP: Any ERP Software-as-a-Service (SaaS) that is hosted in the cloud rather than on-premises. This option, which is appropriate for large organizations, allows you to view real-time data as long as you have Internet connectivity.
Hybrid ERP: Enterprise resource planning systems that can be deployed both on-premise and in the cloud.
The Benefits of Enterprise Resource Planning System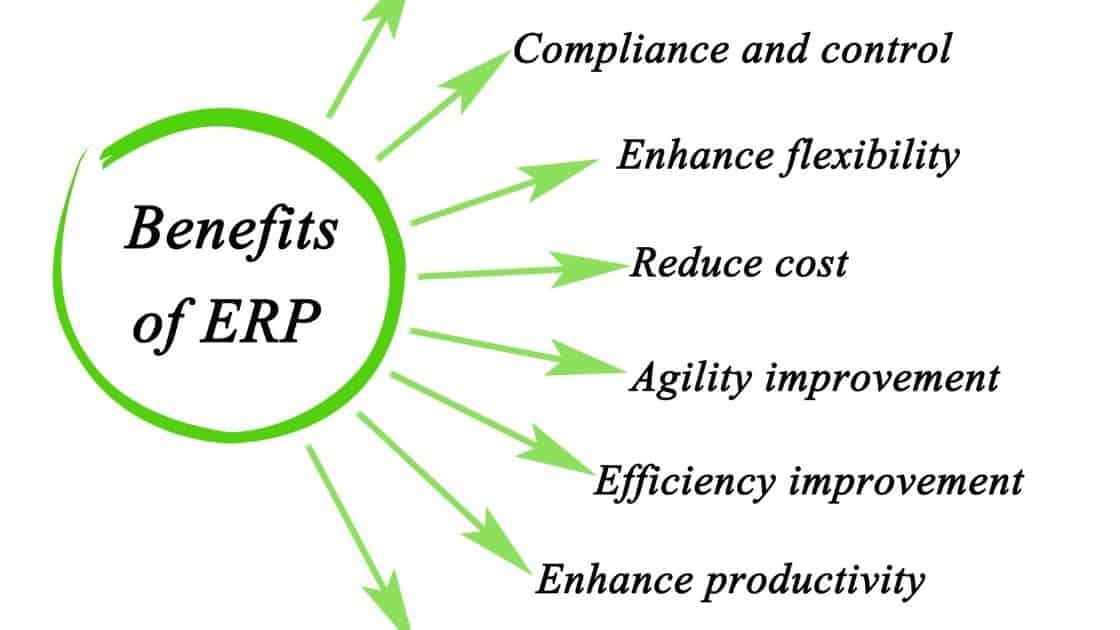 ERP modules make cross-departmental business processes easier to handle because they share data more easily than separate systems.
They can also help you gain greater insights from real-time data and business information, especially with newer technologies like advanced analytics, artificial intelligence (including machine learning), and industrial IoT that many ERP systems now include.
ERP software also has a number of other benefits:
Boosts efficiency by automating data collection.
Improves customer service.
Improves supply chain management.
Lower the cost.
Allows for real-time visibility into important aspects of the business.
Reduces risk by facilitating better compliance.
Promotes collaboration through integrated data.
Read also: Bookkeeping software features
How Do You Know If/When You Need ERP For Your Business?
Every company faces different issues at different times, so how can you know if ERP is suited for you?
If you can check off the majority of the criteria on this list, you can probably start considering ERP software vendors and allocating the resources required for deployment:
Your employees are wasting too much time on processes that could easily be automated.
You don't have simple access to the information you need to make the right business decisions.
You've adopted a number of various software tools and processes for your organization over the years, but they're not all connected.
You have no idea how your inventory levels are on a daily basis.
You collaborate with vendors and third-party applications from all around the world.
Your teams are unable to work together or share information.
You can't access critical company data and information when you're not on-site.
Takeaway
ERP software is a flexible, widely used solution that many businesses utilize to streamline their operations.
You may customise solutions to your individual needs and existing systems thanks to the wide range of customization and configuration choices available.
An ERP tries to make your day-to-day workflow a little easier by automating often difficult and often repetitive tasks.