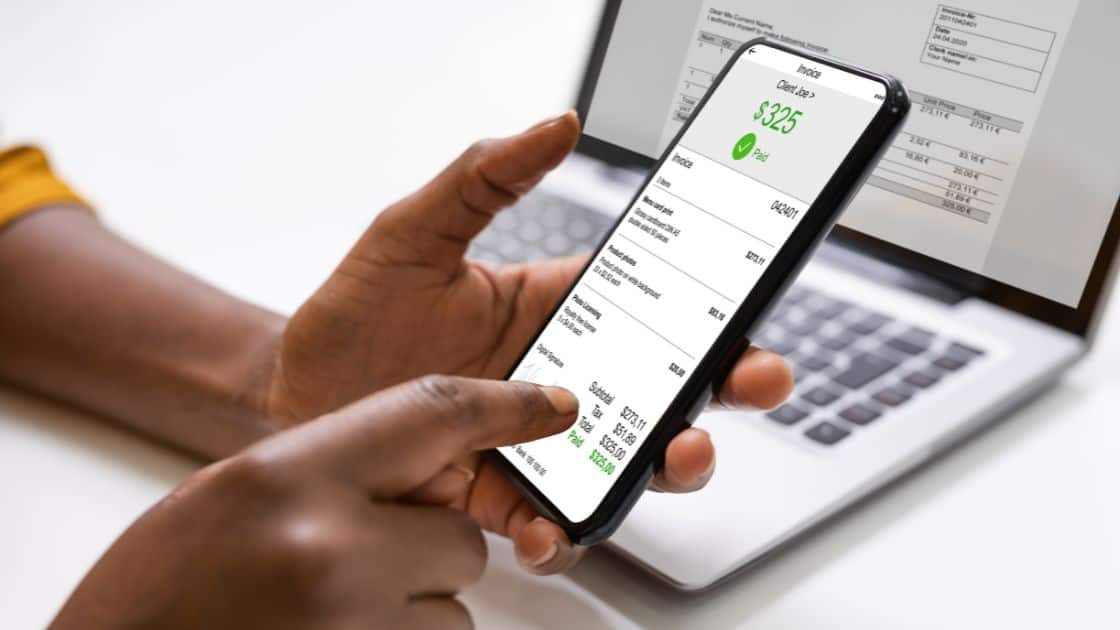 Check out these 5 best invoice apps and billing software like Mekari Jurnal including their features to be considered!
Dealing with invoices can be frustrating for business owners.
However, with the help of the right invoicing software, you can handle all these tedious and repetitive tasks just a few clicks away.
Invoice apps allow you to generate invoices automatically, share them with the recipients, and accept various payment methods such as debit cards, credit cards, and even wire transfers.
The best free invoice software has to be user-friendly and packed with the tools you need to convert quotations or projects into invoices easily so that you can send them to clients and be paid right away.
Here are 5 best invoice app and their best features that you can consider:
Mekari Jurnal, Best Invoice App in Indonesia
Mekari Jurnal's invoice software provides choices that can be changed to suit your company's requirements.
Equipped with an efficient and precise automatic calculation Mekari Jurnal allows you to:
Instantaneous access to a business overview is made possible by the user's ability to manage invoices with simplicity from a single dashboard.
Real-time invoice status means you won't need to update financial statements as soon as you get paid.
Simple to follow using a search bar, tags, or a period filter from a single dashboard.
Not only invoicing, but you can also do much more with Mekari Jurnal features such as creating financial statements, stock and inventory management, expense tracker, and much more.
Find out how Mekari Jurnal can contribute to your business growth by ensuring that all your company's invoices are handled precisely.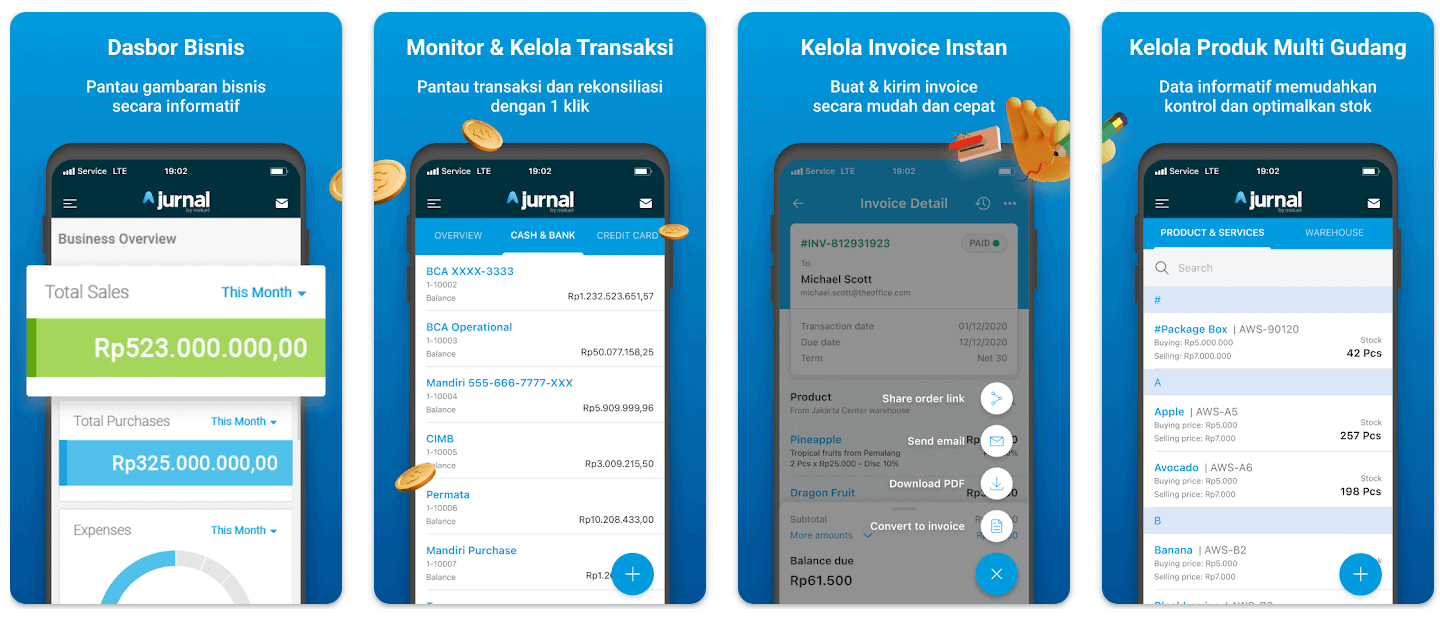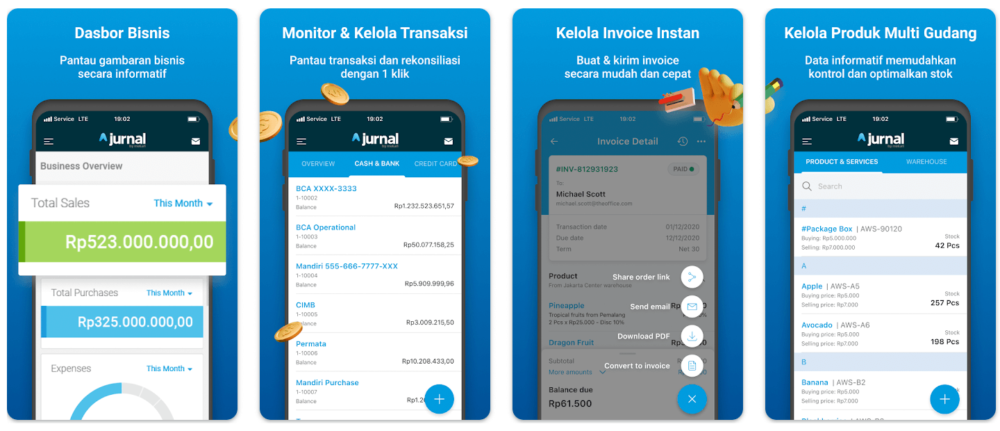 Invoice Ninja
For independent contractors and small business owners that require more complex solutions than just hand-crafted invoices, Invoice Ninja is a great tool.
You can manage up to 100 clients and an unlimited number of invoices as a free user,.
You also have access to more sophisticated features like time tracking, auto-billing, branded invoices, direct payment integration with over 40 gateways, and the capacity to accept down payments and partial payments.
Nevertheless, the "Created by Invoice Ninja" watermark is seen on this invoice app.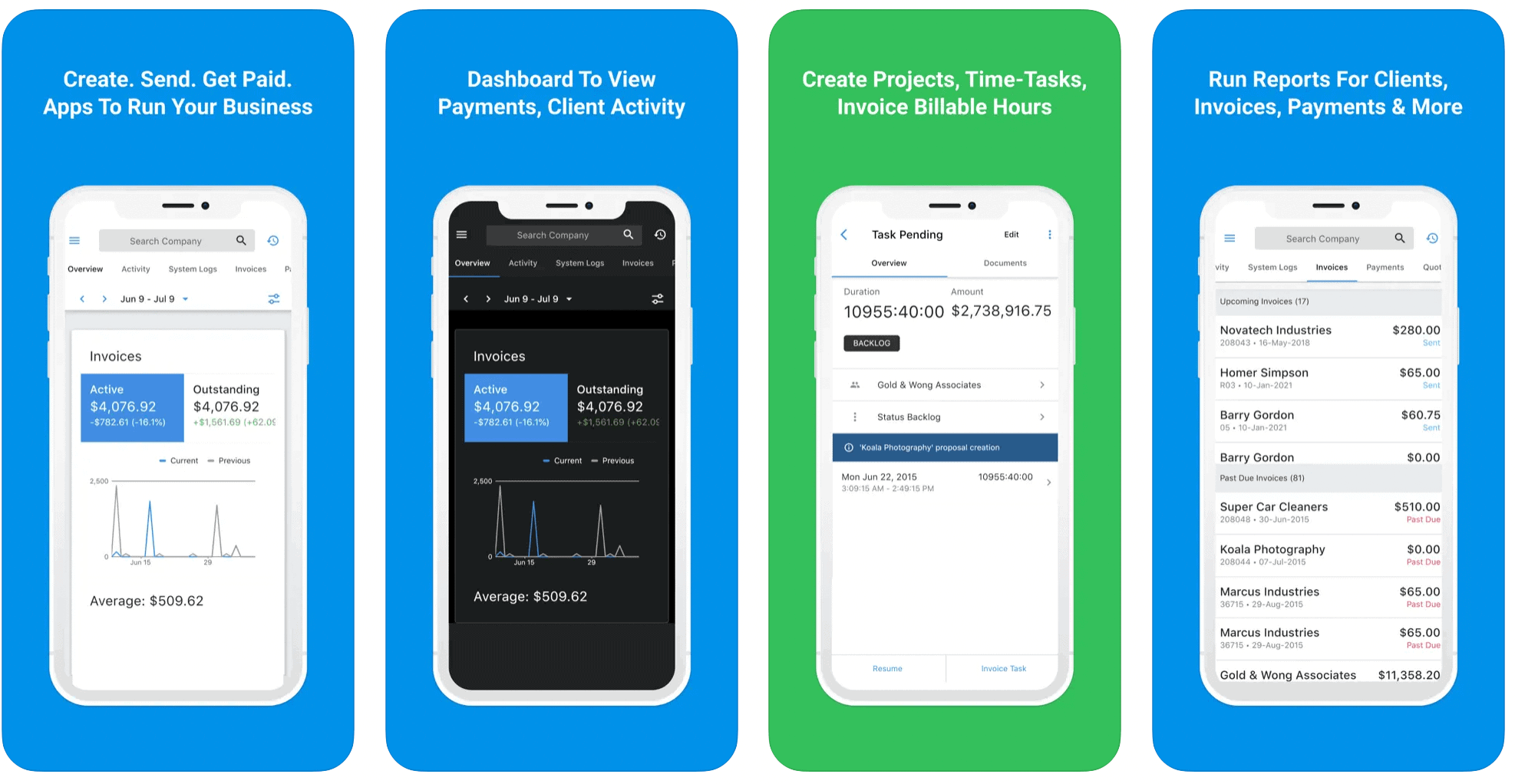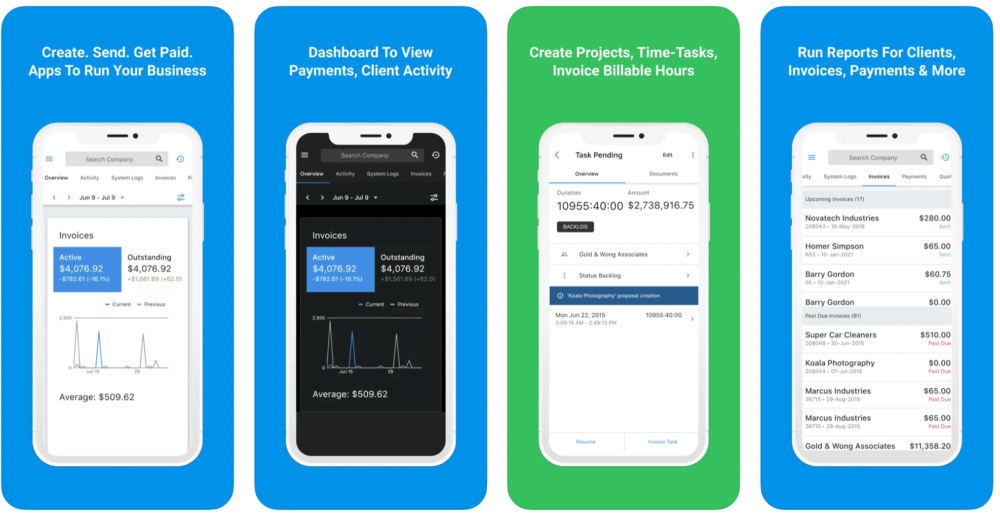 Wave Invoicing
The most well-known invoice app on this list, particularly for small business owners, is Wave Invoicing.
Wave is totally free and consists of three components:
The invoicing app ( for making and sending invoices for payment )
The accounting app ( for tracking income and expenses )
The receipt scanning app ( or scanning receipts with a mobile device for expense tracking ).
Some notable invoicing features include automated cloud backups, professional invoice templates, personalized branding for your invoices, sending and managing invoices on mobile devices, auto-reminders for overdue clients, and more.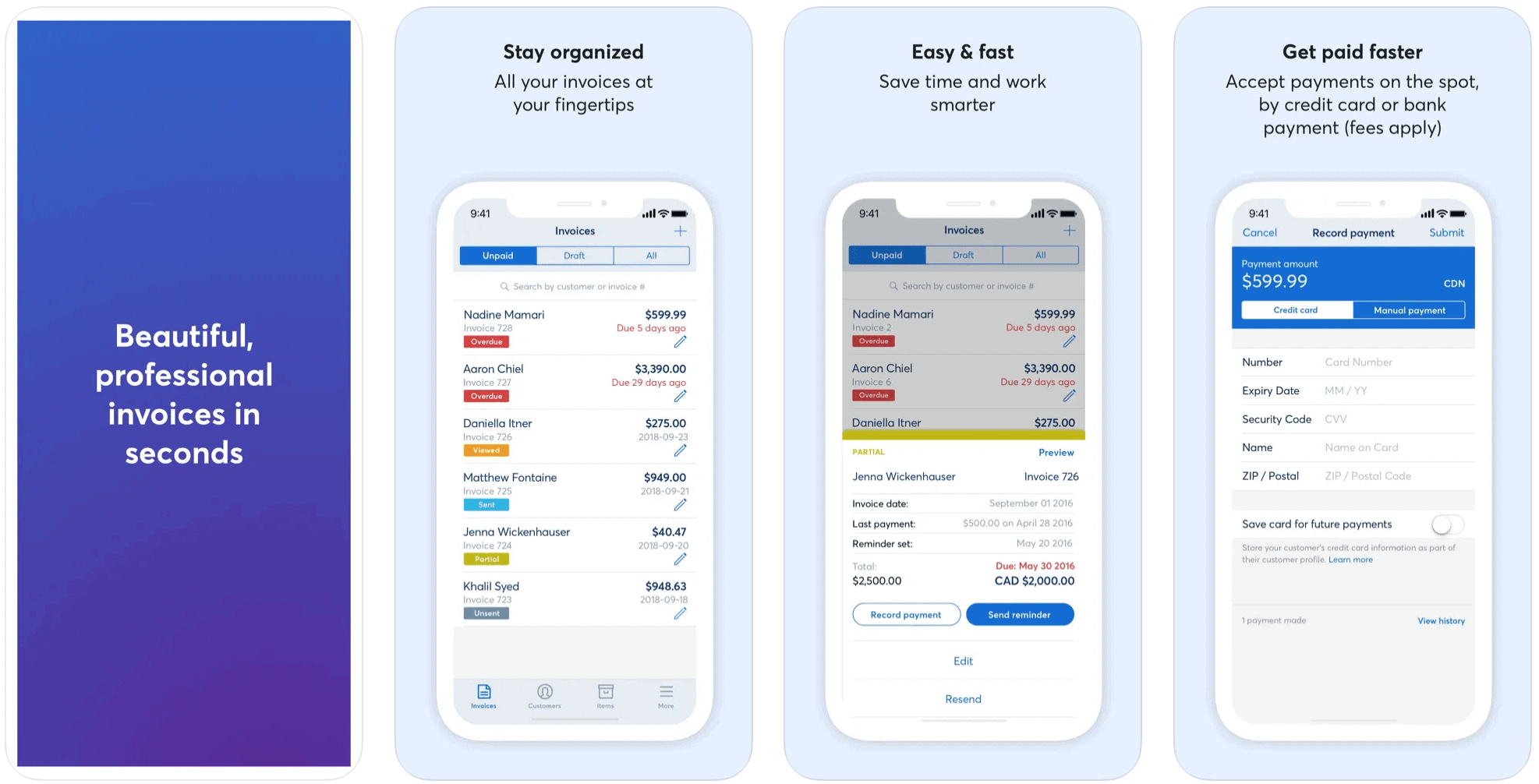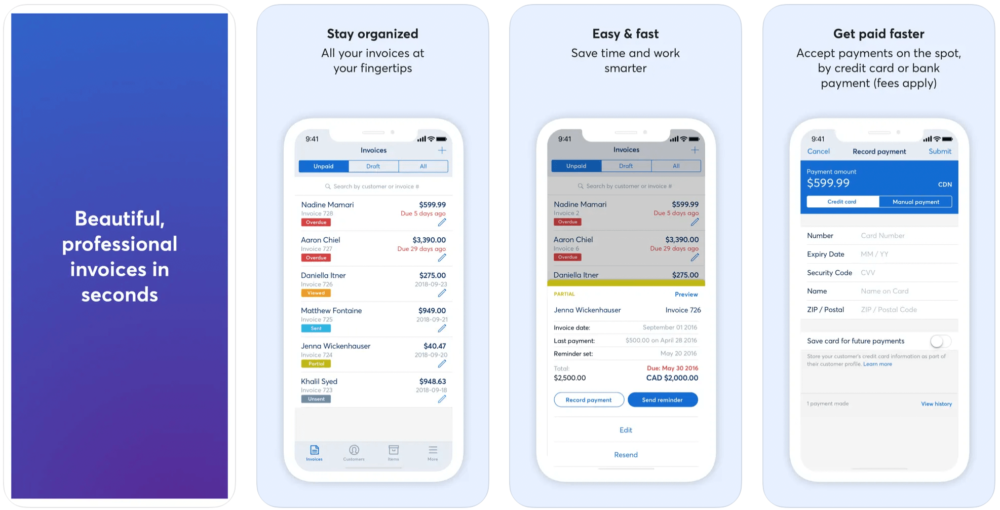 Invoicely
Similar to other invoicing apps, Invoicely targets small business owners and independent contractors that have more extensive accounting needs than just issuing invoices.
Invoicely leverages online payments to update an invoice's paid status automatically.
You can also receive payments directly to your invoice app online.
While you can build an unlimited number of business units to accept and manage payments, free users only receive five invoices each month.
The free choice, however, ends here.
The main advanced features are available for $9.99 per month.
With the Basic package, you get features like time tracking, taxes management, mileage, personalized branding, and alternative online payment methods to PayPal.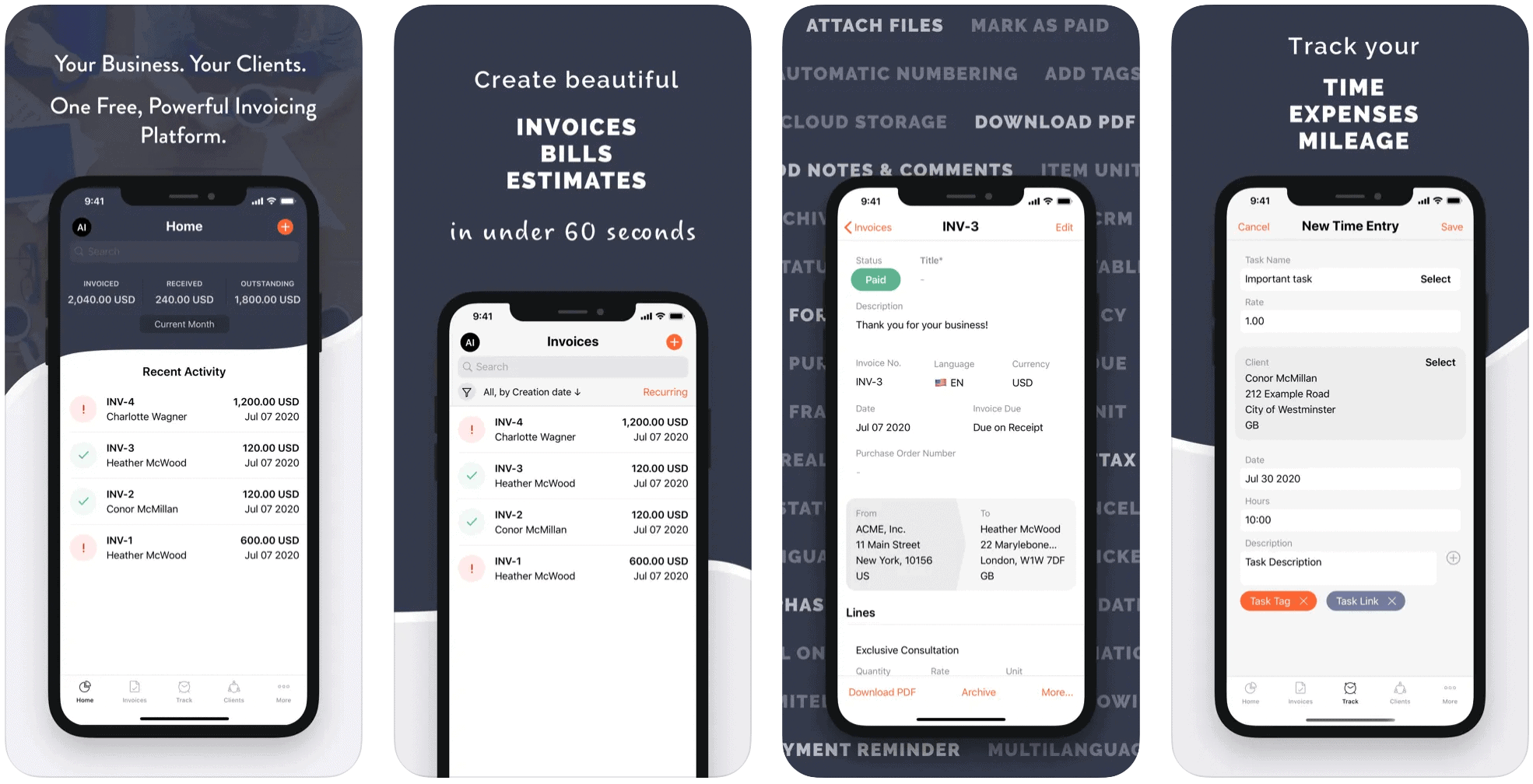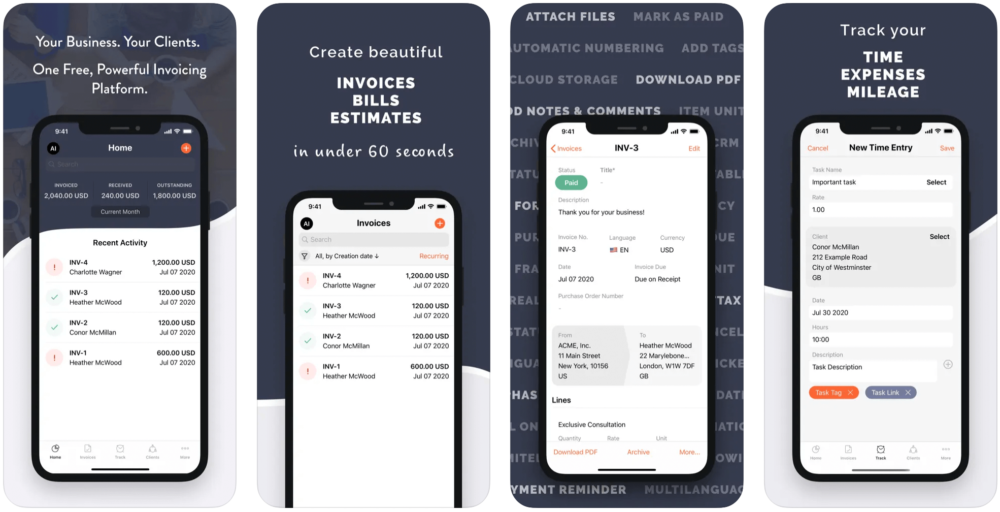 Zoho Invoice app
If you're on a tight budget, Zoho Invoice is one of the best invoice apps that offers a free alternative.
With no adverts or additional costs, Zoho Invoice is an entirely free invoicing solution.
One of the company's initial products was Zoho Invoice; over time, it has expanded and now generates enough cash from other sources to provide Zoho Invoice without charge.
The only restriction you need to be aware of is that you can only produce 1,000 invoices annually.
It's unlikely that you will hit that limit as a freelancer or small startup business, but if you do, you may talk to Zoho's support staff to learn about your options.
You can schedule payment reminders, receive payments directly, bill numerous clients, account for multiple currencies, track project time, and much more with Zoho Invoice.
All of this may be done online or while on the go using the convenient Android or iOS app.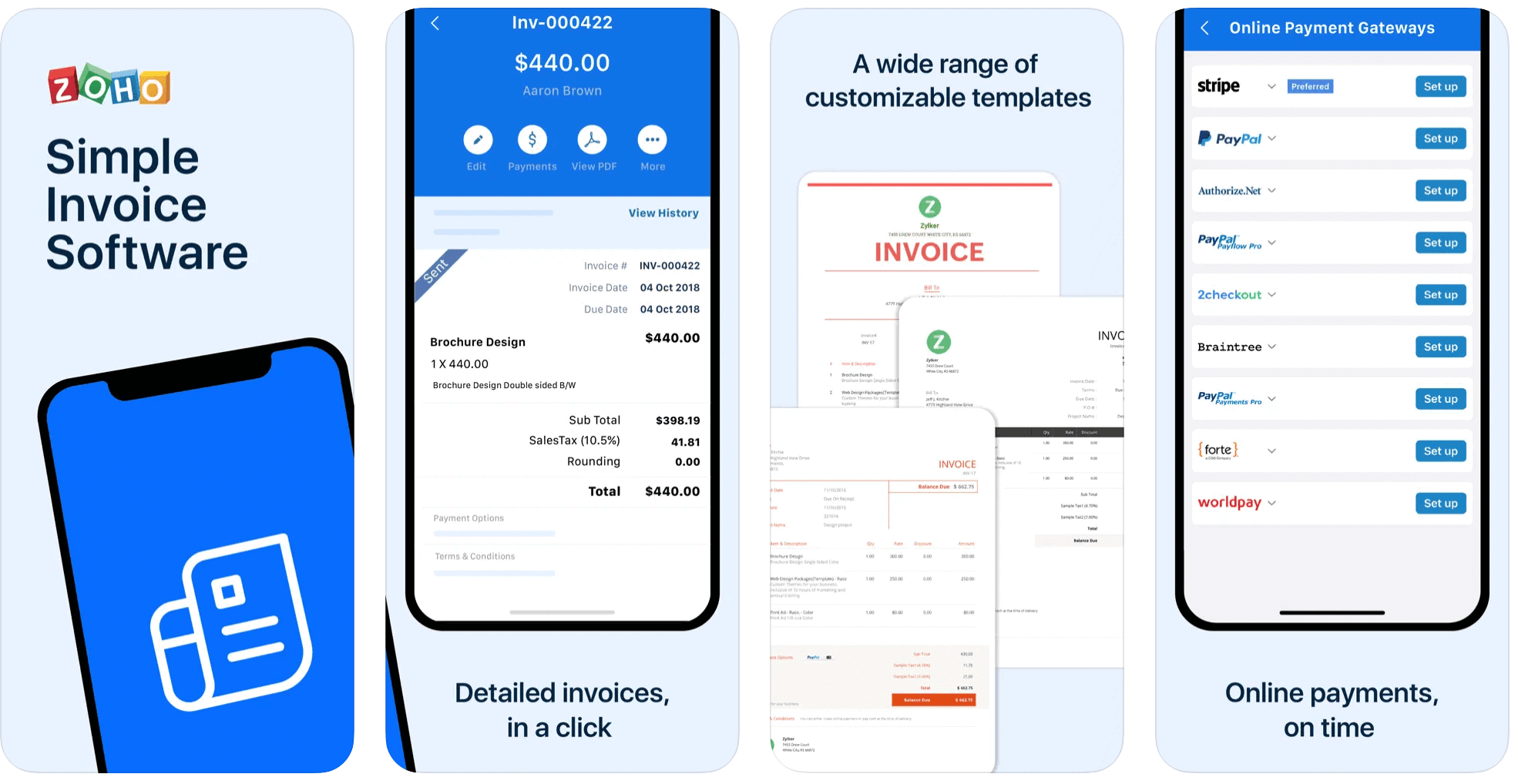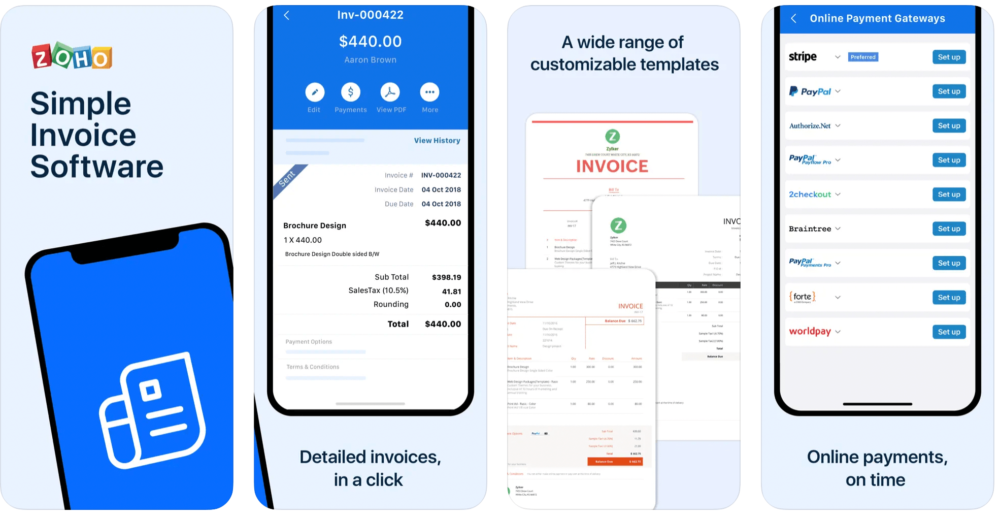 Based on the options above, which invoicing app is more suitable for your business?